Robert Mosley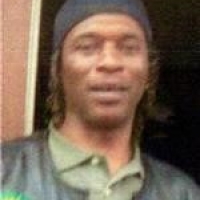 View/Download Reward Flyer
REWARD UP TO
$2500
Homicide
MOST WANTED
July 22, 2015
An arrest was made September 9, 2015 on this case.
On July 22, 2015 at approximately 7:40 pm the body of Robert Mosley was found with multiple gun shot wounds inside his apartment in the 3300 block of Seine St. in Algiers.
P.O. Box 55249, Metairie, Louisiana 70055-5249
Phone: 504.837.8477
Fax: 504.832.2571
Email: info@crimestoppersgno.org
© 2023 Crimestoppers GNO. All rights reserved.

website by:
Compucast Web, Inc.