Jorian White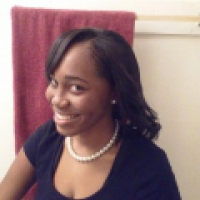 View/Download Reward Flyer
REWARD UP TO
$2500
Foul Play Suspected
MOST WANTED
April 24, 2016
Case has been solved.
On April 24, 2016 at approximately 4 p.m. the body of Jorian White was discovered in a St. Rose drainage ditch. Foul play is suspected according to St. Charles Parish Sheriff's Office. Jorian was last seen at her home in the 2600 block of Phoenix Street in Kenner on April 21st.
P.O. Box 55249, Metairie, Louisiana 70055-5249
Phone: 504.837.8477
Fax: 504.832.2571
Email: info@crimestoppersgno.org
© 2023 Crimestoppers GNO. All rights reserved.

website by:
Compucast Web, Inc.