Increased reward for information on shooting of NOPD Commander Derek Frick
October 26 2015 |
Breaking News
Crimestoppers increases reward for information which leads to the arrest and acceptance of charges of the individuals responsible for the shooting of NOPD Commander Derek Frick on Sunday, October 25, 2015.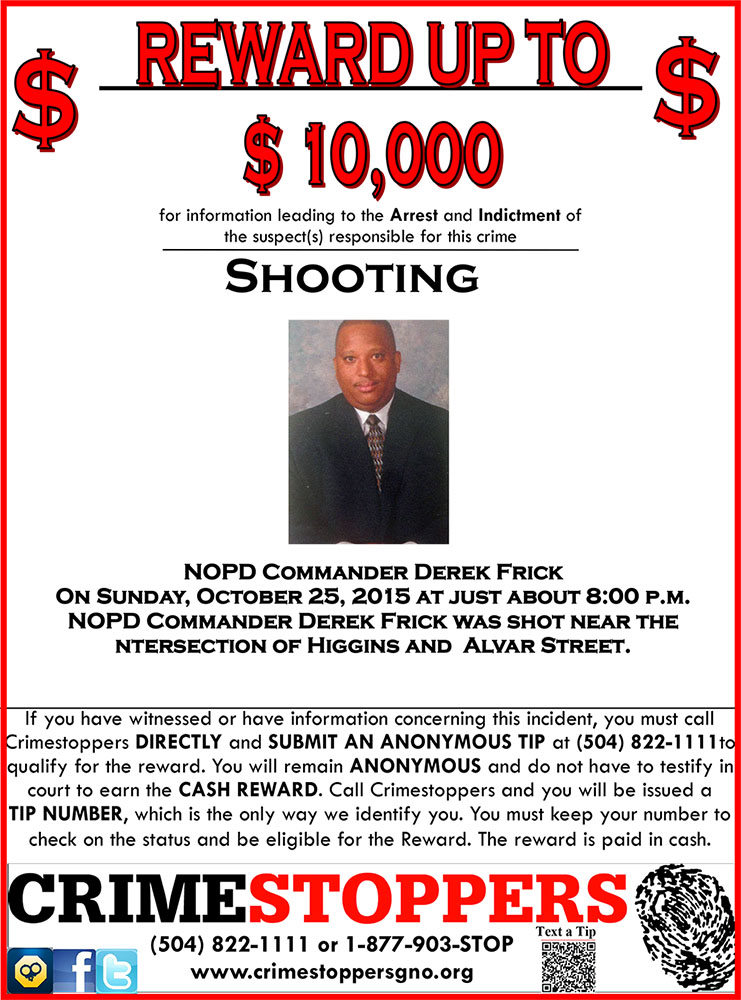 P.O. Box 55249, Metairie, Louisiana 70055-5249
Phone: 504.837.8477
Fax: 504.832.2571
Email: info@crimestoppersgno.org
© 2022 Crimestoppers GNO. All rights reserved.

website by:
Compucast Web, Inc.