Myeisha McDaniels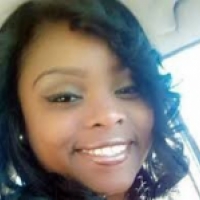 View/Download Reward Flyer
REWARD UP TO
$2500
Homicide
MOST WANTED
On January 2, 2016 a shooting took place around 9 pm in the 3700 block of Clio St. Myeisha was shot in the body while sitting in her Nissan Altima. Myeisha was transported to Tulane Hospital by private conveyance, shortly later she was pronounced dead. She was the city's first murder victim for 2016.
P.O. Box 55249, Metairie, Louisiana 70055-5249
Phone: 504.837.8477
Fax: 504.832.2571
Email: info@crimestoppersgno.org
© 2022 Crimestoppers GNO. All rights reserved.

website by:
Compucast Web, Inc.