Marlon Bennett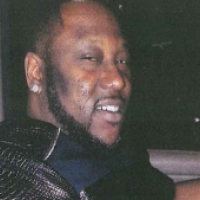 View/Download Reward Flyer
REWARD UP TO
$2500
Homicide
MOST WANTED
August 22, 2014
On August 22, 2014 Jefferson Parish Sheriff's Office was dispatched to 2504 Oregon Dr., in Marrero in regards to a shooting. Marlon Bennett was found shot to death. It appears that the suspect(s) forced entry at gunpoint and shot Mr. Bennett in the bedroom. Robbery appears to be the motive.
P.O. Box 55249, Metairie, Louisiana 70055-5249
Phone: 504.837.8477
Fax: 504.832.2571
Email: info@crimestoppersgno.org
© 2021 Crimestoppers GNO. All rights reserved.

website by:
Compucast Web, Inc.