Josef Brown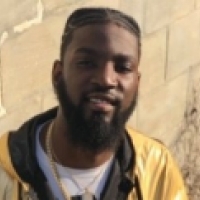 View/Download Reward Flyer
REWARD UP TO
$2,500 expires 7/24/2021
Homicide
MOST WANTED
On July 24, 2019, Josef Brown, 28, was fatally shot in his home in the 3500 block of DeSaix Boulevard. Police said two men in ski masks burst into his home in question and shot Brown about 12:30 a.m.
P.O. Box 55249, Metairie, Louisiana 70055-5249
Phone: 504.837.8477
Fax: 504.832.2571
Email: info@crimestoppersgno.org
© 2021 Crimestoppers GNO. All rights reserved.

website by:
Compucast Web, Inc.