Jeremy Dilling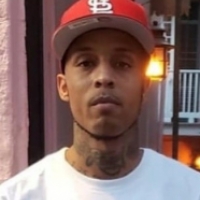 View/Download Reward Flyer
REWARD UP TO
$5,000 expires 6/30/2021
Homicide
MOST WANTED
On June 30, 2019, Jeremy Dilling Sr. was shot during an argument in the 900 block of St. Louis Street about 3:30 a.m. according to New Orleans Police. He later died from his wounds at University Medical Center.
P.O. Box 55249, Metairie, Louisiana 70055-5249
Phone: 504.837.8477
Fax: 504.832.2571
Email: info@crimestoppersgno.org
© 2021 Crimestoppers GNO. All rights reserved.

website by:
Compucast Web, Inc.