Jamere Alfred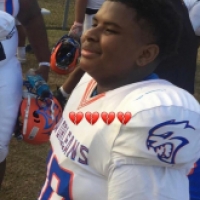 View/Download Reward Flyer
REWARD UP TO
$5,000 expires 4/20/2024
Homicide
MOST WANTED
Jamere Alfred, 14, was killed on Christmas night when a gunman opened fire on the teen at the Walgreen's parking lot on Lake Forest and Bullard. Jamere had gone with his cousins to run an errand .
P.O. Box 55249, Metairie, Louisiana 70055-5249
Phone: 504.837.8477
Fax: 504.832.2571
Email: info@crimestoppersgno.org
© 2023 Crimestoppers GNO. All rights reserved.

website by:
Compucast Web, Inc.