Isaiah Johnston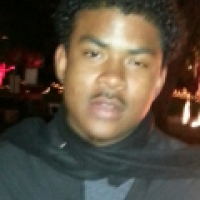 View/Download Reward Flyer
REWARD UP TO
$2500
Homicide
MOST WANTED
06/18/2013
Isaiah Johnston, was involved in a fatal shooting in the 12100 block of North I-10 Service Road, which claimed his life. The incident occurred on Tuesday, June 18, 2013, at approximately 9:20 p.m. in the parking lot of a nearby apartment complex.
P.O. Box 55249, Metairie, Louisiana 70055-5249
Phone: 504.837.8477
Fax: 504.832.2571
Email: info@crimestoppersgno.org
© 2021 Crimestoppers GNO. All rights reserved.

website by:
Compucast Web, Inc.