Hit and Run with Injury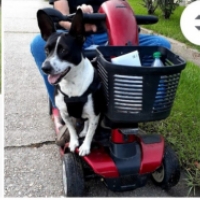 View/Download Reward Flyer
REWARD UP TO
$2,500
Hit and Run with Injury
MOST WANTED
On September 27, 2023 between noon and 12:20 pm at the intersection of Haroleans and Jefferson Hwy. in Harahan, a vehicle traveling East veered onto the shoulder of the road and struck the scooter seriously injuring the rider.
P.O. Box 55249, Metairie, Louisiana 70055-5249
Phone: 504.837.8477
Fax: 504.832.2571
Email: info@crimestoppersgno.org
© 2023 Crimestoppers GNO. All rights reserved.

website by:
Compucast Web, Inc.