Drake Donahue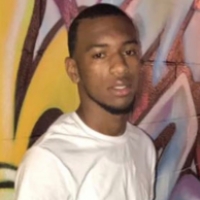 View/Download Reward Flyer
REWARD UP TO
$2,500 expires 9/27/2021
Homicide
MOST WANTED
On October 7, 2019, the Orleans Parish Coroner's Office identified Drake Donahue who was fatally shot in the 7600 block of Ann Marie Court in the Little Woods section of New Orleans East. Donahue was shot on September 29, 2019.
P.O. Box 55249, Metairie, Louisiana 70055-5249
Phone: 504.837.8477
Fax: 504.832.2571
Email: info@crimestoppersgno.org
© 2021 Crimestoppers GNO. All rights reserved.

website by:
Compucast Web, Inc.