Christopher Steib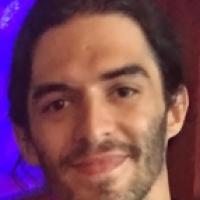 View/Download Reward Flyer
REWARD UP TO
$2500
Homicide
MOST WANTED
On November 15, 2016 at approximately 1:15 a.m. the body of Christopher Steib was found suffering gunshot wounds in the 1400 block of Spain St. Mr. Steib was taken to the hospital where he later died from his wounds.
P.O. Box 55249, Metairie, Louisiana 70055-5249
Phone: 504.837.8477
Fax: 504.832.2571
Email: info@crimestoppersgno.org
© 2021 Crimestoppers GNO. All rights reserved.

website by:
Compucast Web, Inc.