Two Arrested on Multiple Residential Burglaries and Fraud Incidents in the Second District
September 12 2016 |
Breaking News
Two Arrested on Multiple Residential Burglaries and Fraud Incidents in the Second District
September 06, 2016
NEW ORLEANS –A couple responsible for multiple simple burglaries and fraud in the Second District have both been arrested today (Sept. 6).
Kristian Willemoes (DOB: 03-18-1980) was arrested in Texas after a police pursuit by Texas state police. He was seen driving a silver, Ford Explorer. Ekaterina "Katya" Sitnikova (DOB: 01-06-1982) was arrested by St. Tammany Parish Sheriff's office. Kristian Willemoes is responsible for multiple burglaries and Ekaterina "Katya" Sitnikova is responsible for multiple fraud incidents.
On August 30, 2016 at around 3:00 p.m., the victim woke up from a nap in his residence in the 1500 block of Calhoun Street and noticed his cell phone, wallet and black laptop were missing from his living room. The victim also informed officers that his credit card was charged within 30 minutes from the time it was stolen. Upon arrival, officers did not observed an signs of force entry and believe the front door was unsecured while the victim was sleeping.
On August 20, 2016 at around 10:30 p.m., the victim left her apartment when she returned, the next day, she discovered the back door open and her laptop missing. The victim's roommate told police she was sleeping upstairs in her bedroom in the 900 block of Lowerline said she noticed an unknown male walking in her room. The subject apologized and left the residence. The roommate told police she assumed it was one of her roommate's friends and went back to sleep.
Investigators believe the suspects are responsible for about six other similar incidents in the area.
Through the course of the investigation, NOPD received a Crimestoppers tip that helped identify the two suspects and obtain an arrest warrant on them. Photos of the suspects can be seen below.
Both suspects will be extradited and booked accordingly into Orleans parish prison.
Crimestoppers
Citizens with information that can help solve a crime are asked to call Crimestoppers at 822-1111 or toll-free 1-877-903-STOP. You could receive a cash reward of up to $2,500 for the information leading only to the arrest, except on homicides, where Crimestoppers will pay half of the reward upon the arrest and half on the indictment of the responsible person(s). You do not have to give your name nor testify to receive the reward but you must contact Crimestoppers directly with your information. Citizens can also submit an anonymous tip online to Crimestoppers at www.crimestoppersgno.org .
Kristian Willemoes (DOB: 03-18-1980)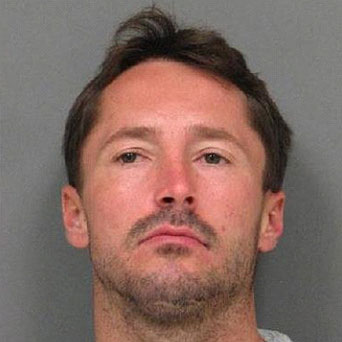 Ekaterina "Katya" Sitnikova (DOB: 01-06-1982)