HANO Officer James Bennett, Jr.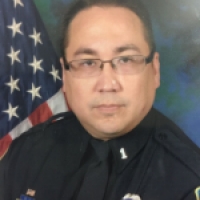 View/Download Reward Flyer
REWARD UP TO
$35,000
Homicide
MOST WANTED
May 24, 2015
On May 24, 2015 HANO Officer James Bennett, Jr. was shot in his patrol car near the intersection of Erato and Freret. Officer Bennett was patrolling the Central City Public Housing Project construction site.
P.O. Box 55249, Metairie, Louisiana 70055-5249
Phone: 504.837.8477
Fax: 504.832.2571
Email: info@crimestoppersgno.org
© 2022 Crimestoppers GNO. All rights reserved.

website by:
Compucast Web, Inc.