Jason Maurin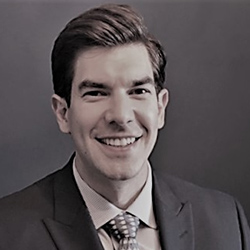 Jason M. Maurin is the Chief Financial Officer for Louisiana Machinery Company, L.L.C. (Louisiana CAT); the authorized Caterpillar heavy equipment dealer for the state of Louisiana. Mr. Maurin joined Louisiana Machinery in 2012 as the Corporate Controller after previously working for several years as an external auditor for Deloitte & Touche, LLP in New Orleans. Mr. Maurin is a Certified Public Accountant and received his Masters of Business Administration from the University of New Orleans; as well as, a BS in Accounting from Louisiana State University. Mr. Maurin is a member of the American Institute of Certified Public Accountants (AICPA), the Society of Louisiana Certified Public Accountants (LCPA) and serves on the Board of Directors for Boys Hope Girls Hope New Orleans. Mr. Maurin lives in the Lakeview neighborhood of New Orleans with his wife, Kellie Maurin, and their two children.
P.O. Box 55249, Metairie, Louisiana 70055-5249
Phone: 504.837.8477
Fax: 504.832.2571
Email: info@crimestoppersgno.org
© 2023 Crimestoppers GNO. All rights reserved.

website by:
Compucast Web, Inc.